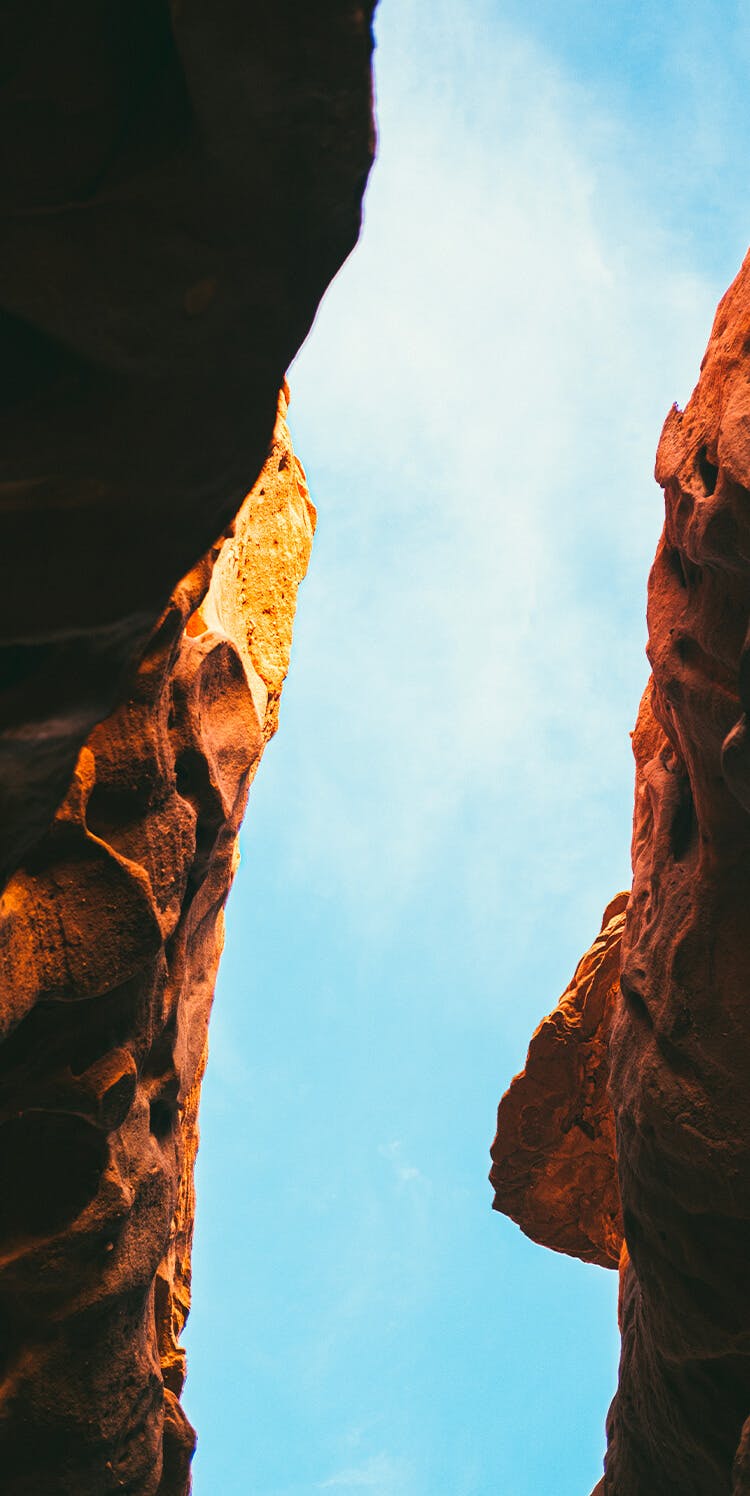 THE DESTINATION
Our wellness hub, where unique resorts offer diving, yachting, and other exciting activities.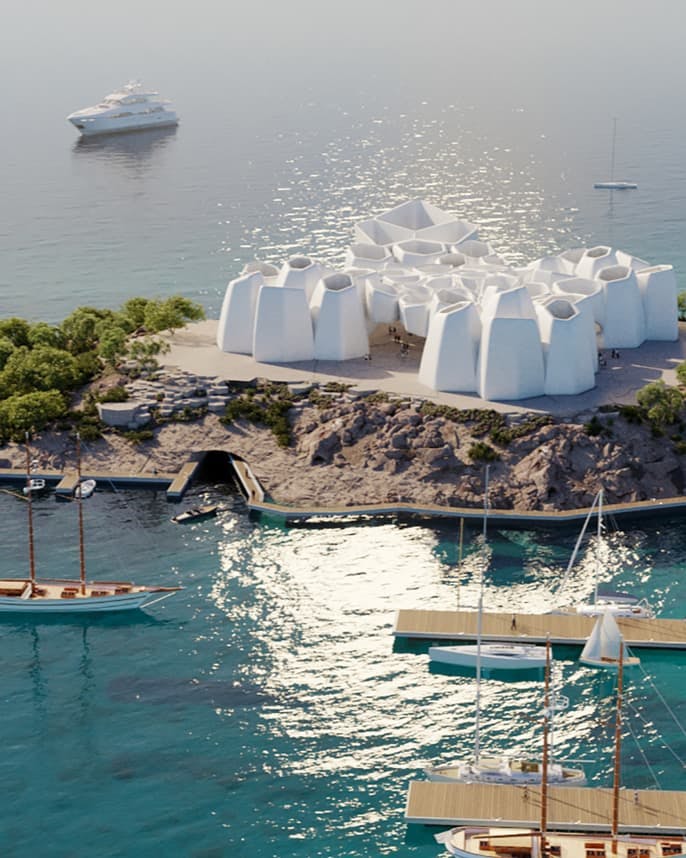 THE LOCATION
Surrounded by awe-inspiring mountainous landscapes, a sparkling sea and extraordinary coral reefs, Triple Bay is a unique wellness hub offering exciting adventures and sports, as well as peace and relaxation in a luxurious environment.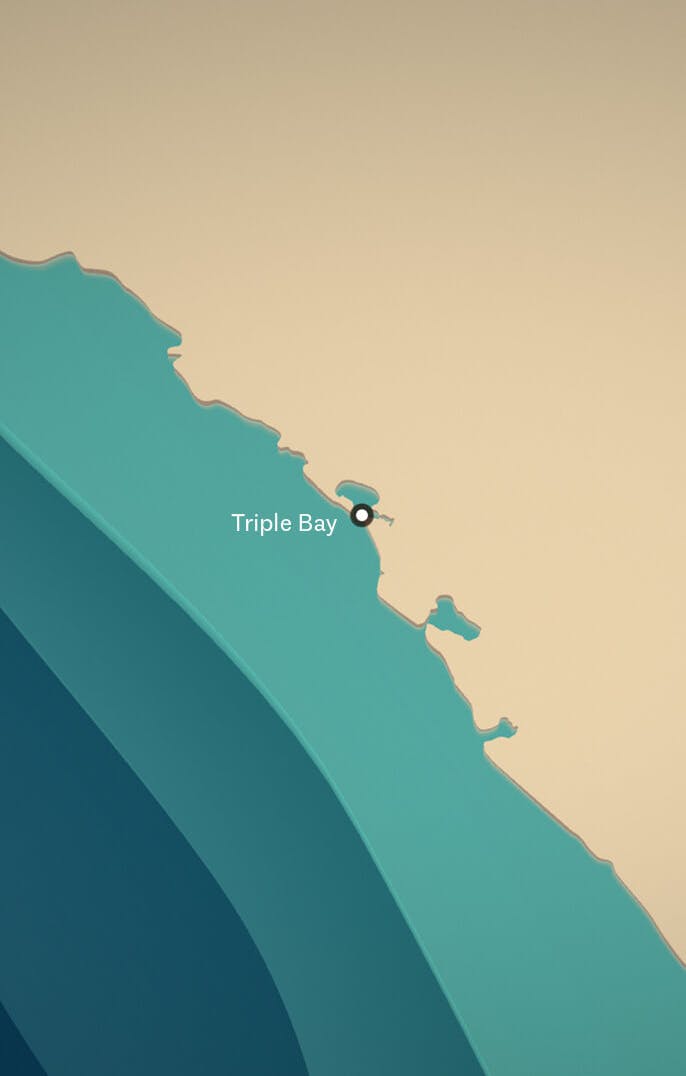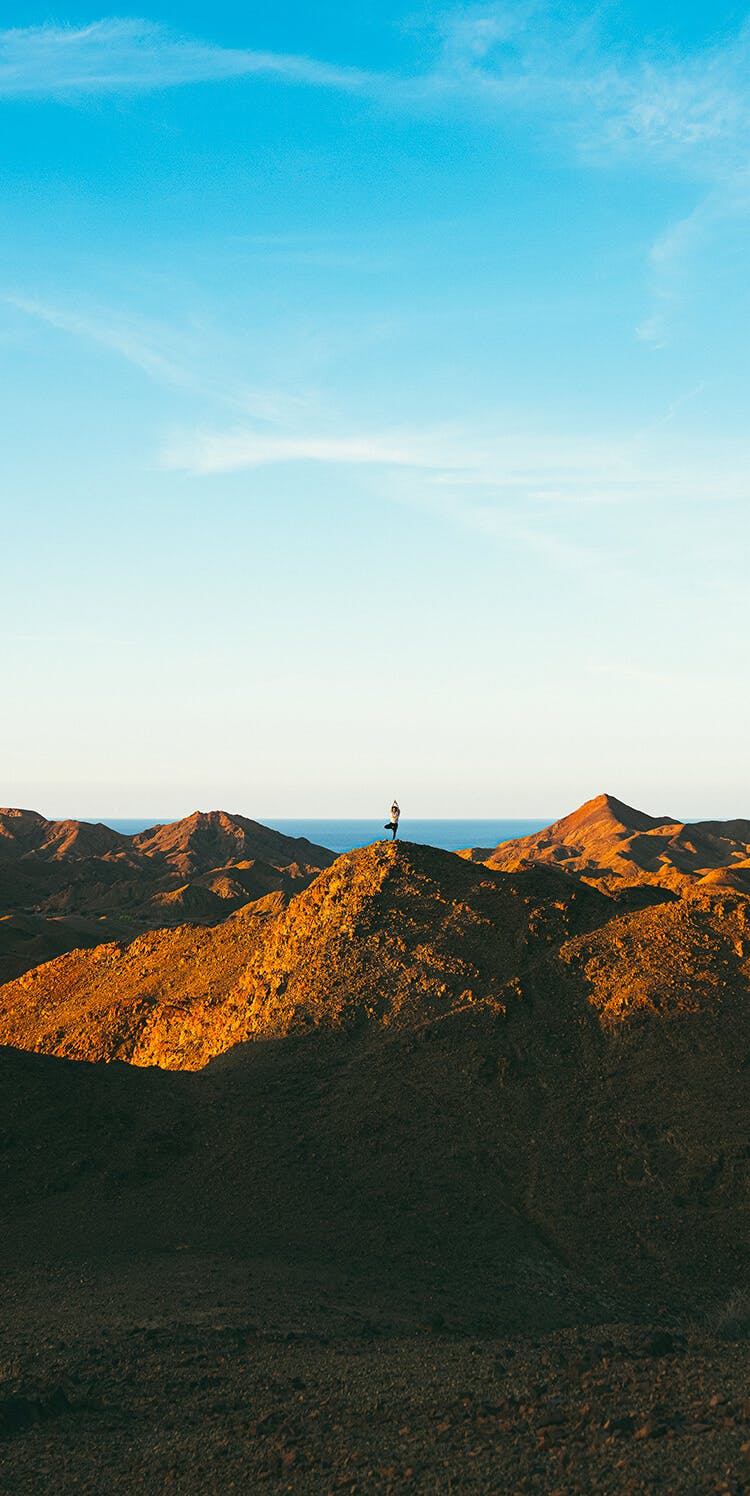 Wellness & Sports
Set against a backdrop of mountains and sparkling seas - and running alongside a coastline of beautiful coves - this seascape will offer one of the world's most exclusive wellness retreats supported by luxury resorts, recreational activities, a sports performance academy, and active sports club facilities including equestrian, polo, camel racing, falconry, golf, and tennis.
TRIPLE BAY
Wellness Core
Marine Life Institute
16 Hotels
Rock Hotel
1325 Guest Accommodations
435 Villas and Condominiums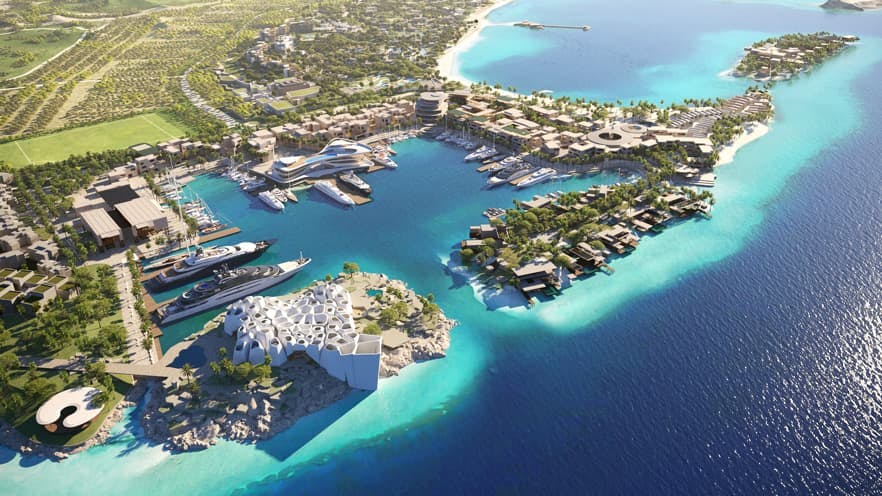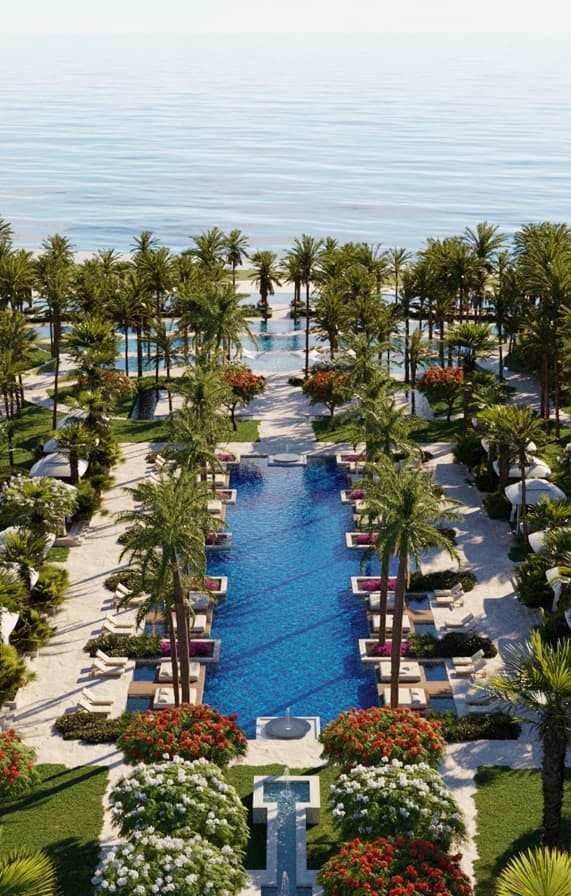 MARINE LIFE INSTITUTE
A commitment
to preservation
The Marine Life Institute at Triple Bay will be a dedicated research and education centre. Working to conserve and enhance the local ecosystem, this state-of-the-art facility will also serve to advance marine and coastal science worldwide.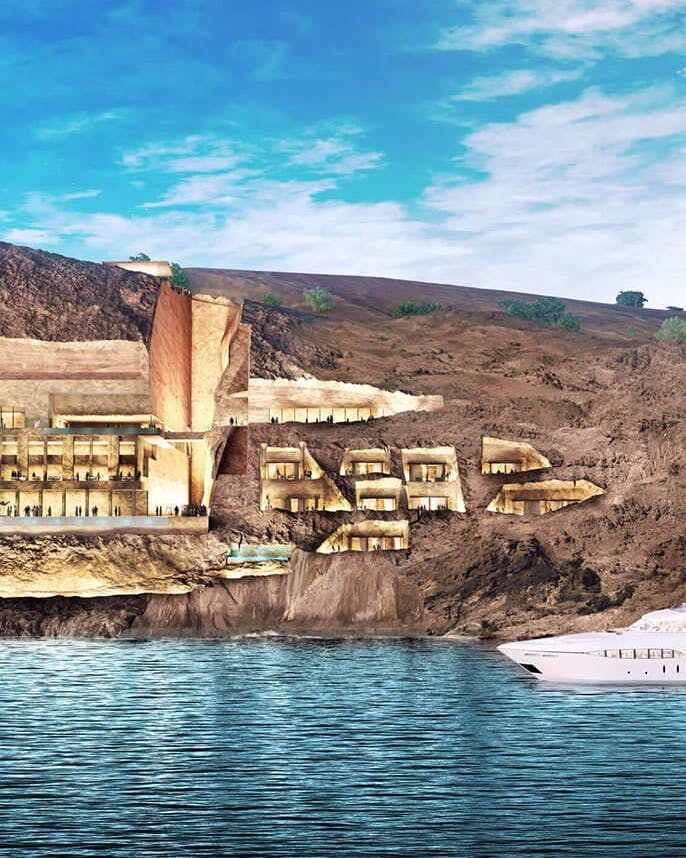 ACTIVITIES
Unparalleled experiences
With a year-round temperate climate and a rich natural ecosystem, Triple Bay offers a unique destination for wellness, diving, yachting, and other recreational activities, supported by world-class resorts.
Falconry

Golf

Nature Escapes