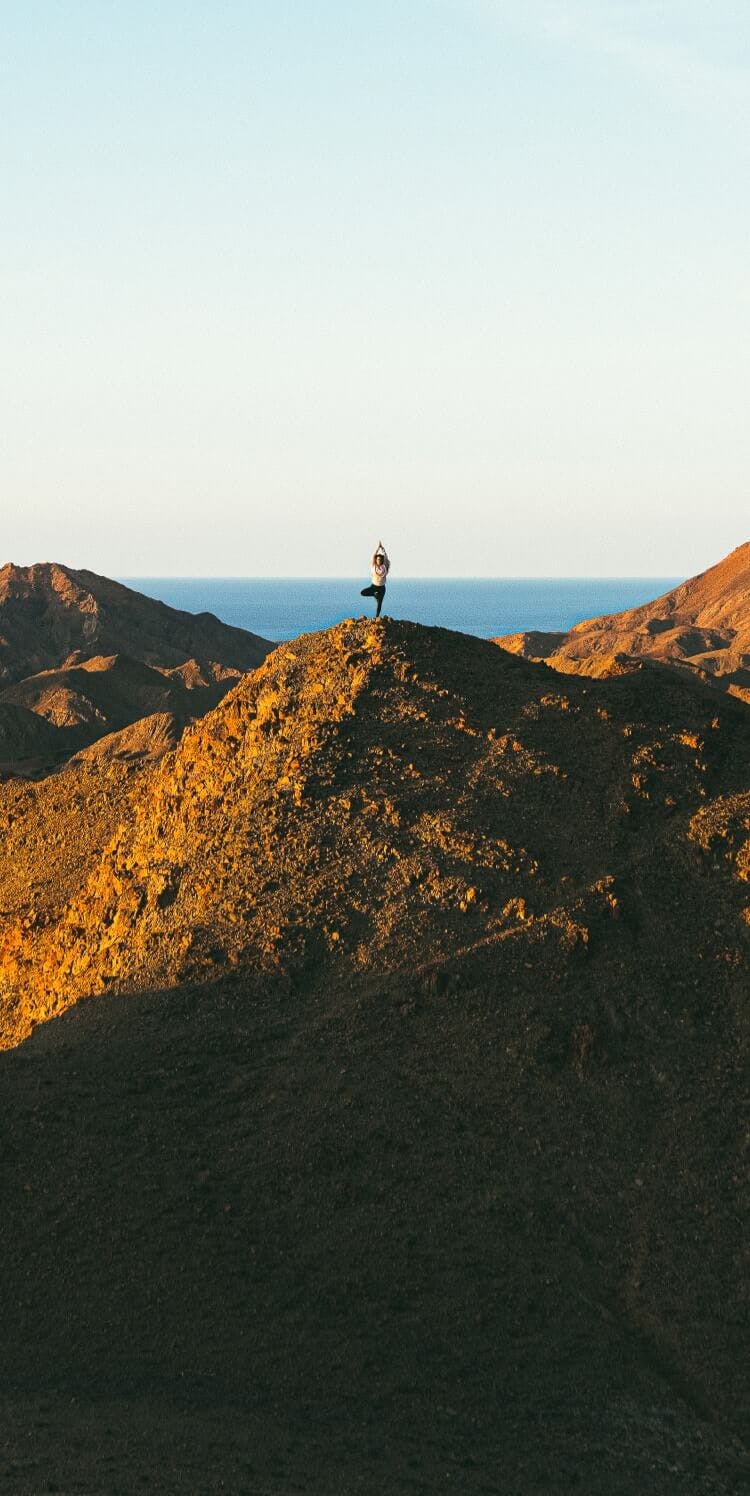 Soaring
The Golden Heights
An adventure at
high altitudes
A trip to the summit of the AMAALA landscape reveals dramatic rocky peaks and sweeping views, danced upon by a breathtaking play of light and shadow. This vast, unexplored terrain offers a natural playground for the adventurous. We invited Nelly Attar, entrepreneur, trainer, and dancer to be one of the first to discover the riches of the region. This is her journey. THE EXPLORER
Meet
Nelly Attar
Nelly Attar is a leader in the sports and wellness scene in the Middle East. She is the founder of Saudi Arabia's first dance studio, MOVE. She is also one of the few Middle Eastern women to have summited some of the world's most prominent peaks including Mount Everest, Acangua, Elbrus, Kilimanjaro and 12 other peaks. At AMAALA, Nelly was one of the first to explore the region's stunning rocky outcrops. Born and raised in Saudi, Nelly trained as a psychologist before finding her true calling in sports and physical activity. Today, she is an athlete, trainer, and entrepreneur, working on numerous grassroots initiatives to inspire her community to be more active.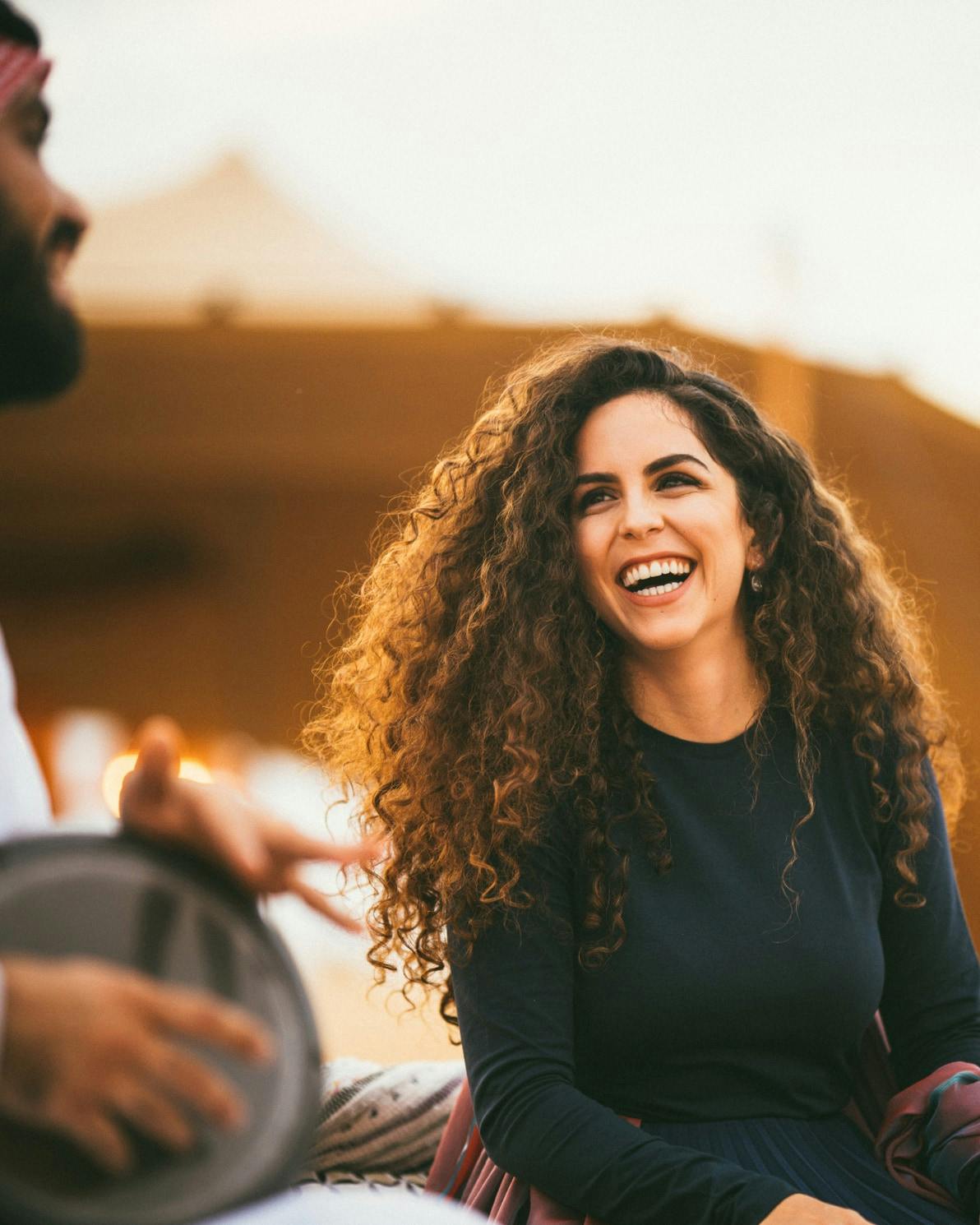 "It's just amazing how the terrain keeps changing. I feel so tiny in comparison to this place." CHAPTER ONE
Senses awakened
DAY ONE
A freedom of body
and spirit
"I feel so alive, all my senses are just so awakened. The sand is so soft, I was dancing barefoot with the breeze in my hair. It just felt amazing. Nature is home."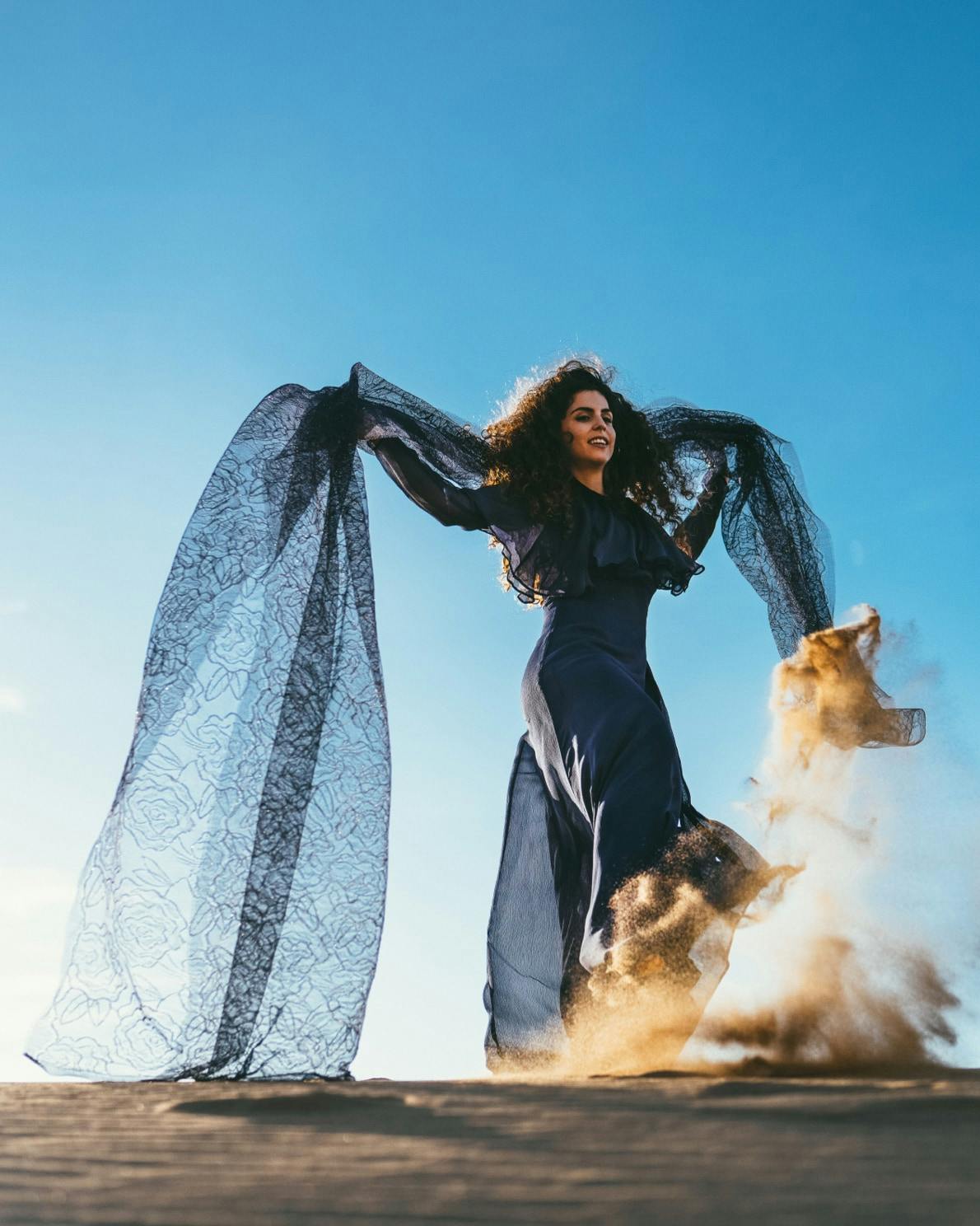 CHAPTER TWO
A path to inner peace
DAY TWO
The call
of the climb
"Watching the sunrise was phenomenal. The sky is so clear. Hiking was quite a challenge, but the best views come after the hardest climbs. I could live out here forever."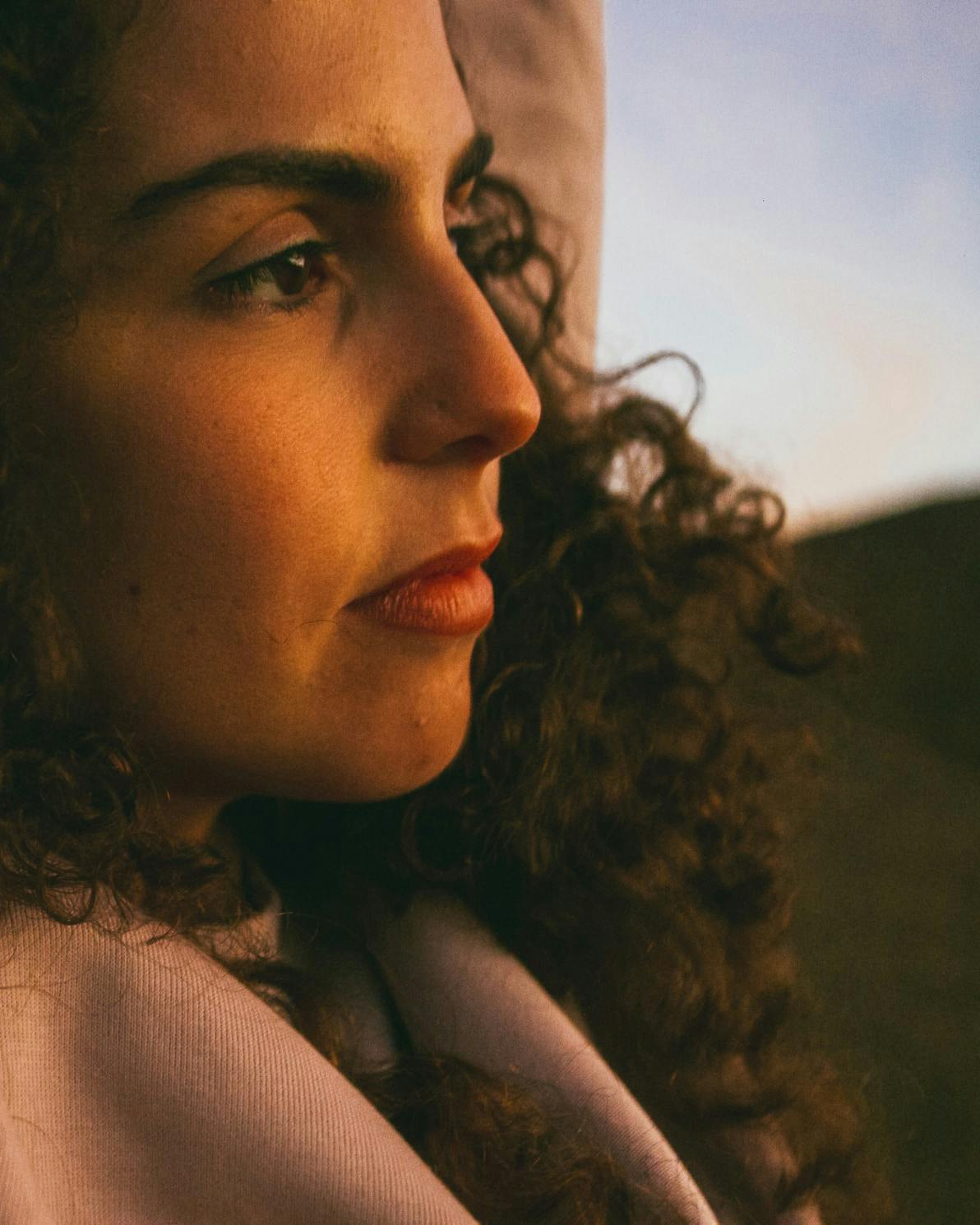 4115 km²

Land and sea natural reserve

Wellness

Integrated offering
CHAPTER THREE
Meaningful encounters
DAY THREE
A sense of
belonging
"Saudi has a lot of potential that has been untapped and now it is opening up to the rest of the world. People are starting to see what Saudi really is and who we are, so this period of change is really exciting - for the country and for the rest of the world."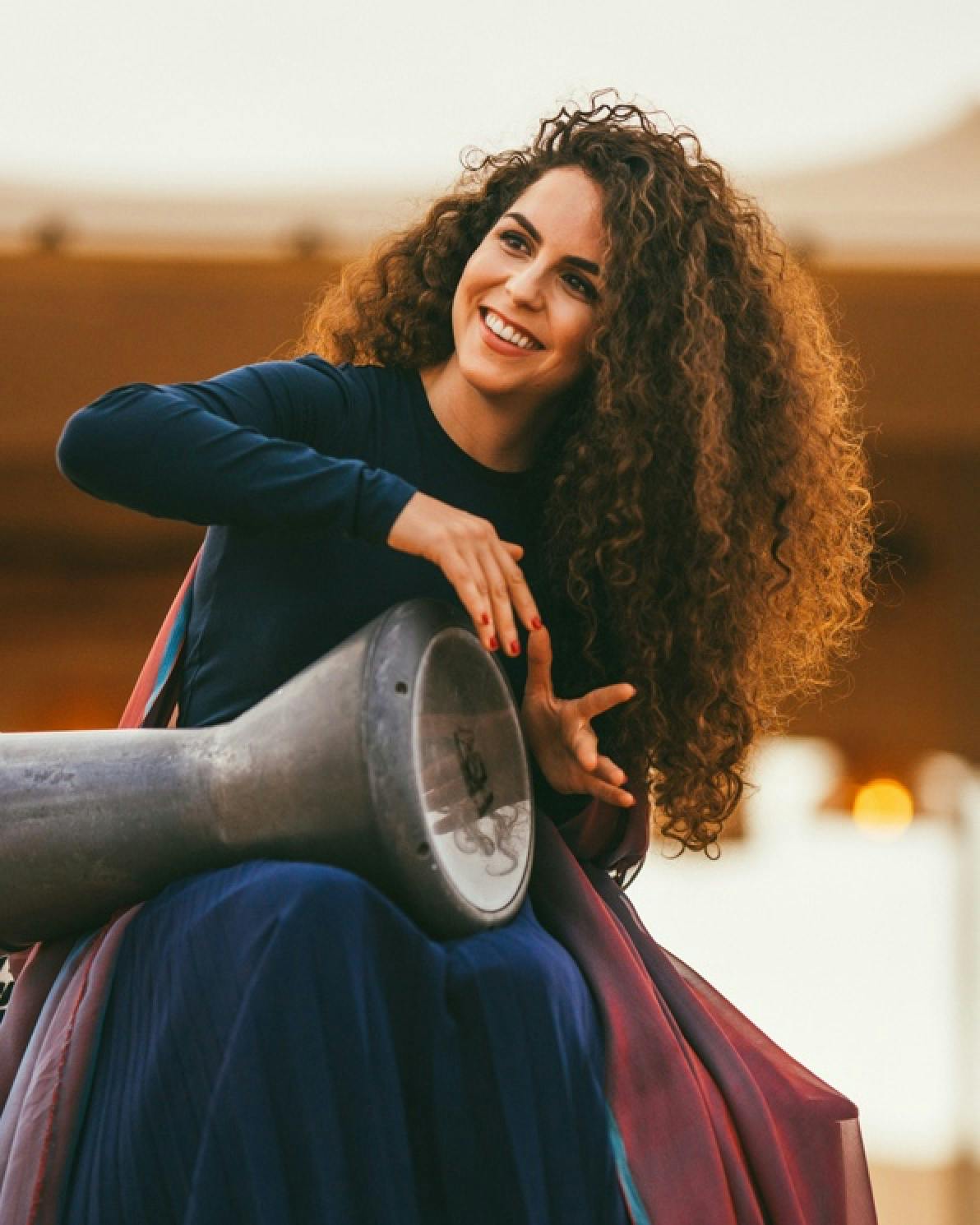 TRIPLE BAY
A place for wellness, sports, and rejuvenation
Set against a backdrop of imposing mountains and sparkling seas - and running alongside a coastline of beautiful coves - Triple Bay at AMAALA will offer one of the world's most exclusive wellness retreats supported by world-class luxury resorts, recreational activities, a sports performance academy and active sports club facilities including equestrian, polo, camel racing, falconry, golf, and tennis.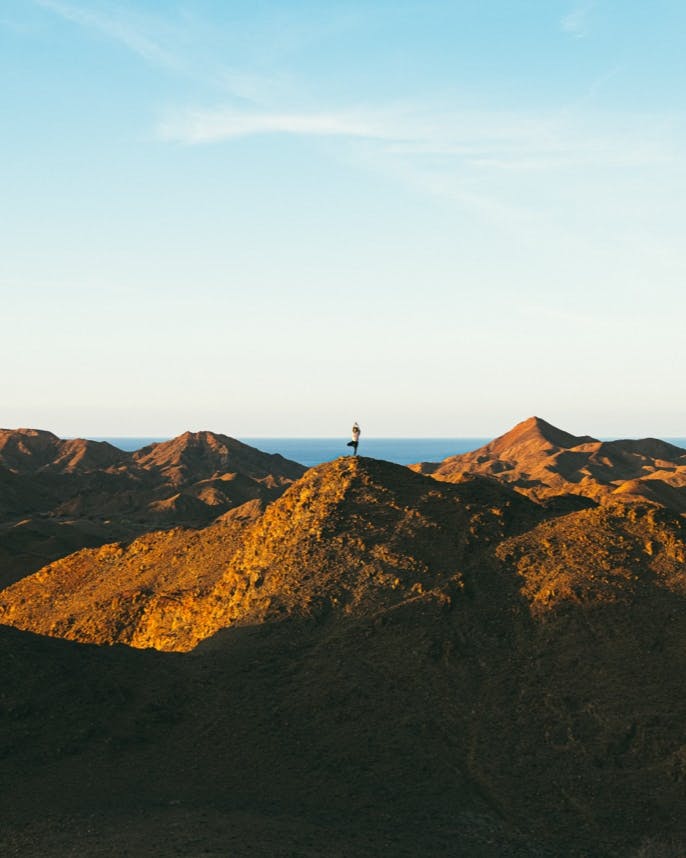 ACTIVITIES
Transformative journeys
AMAALA is developing the most comprehensive, integrated health, wellness, and sports offering globally. Rooted in Saudi's Vision 2020 plan and through the cultivation of a vibrant society, sustainable economy, and protected natural environment; AMAALA will become a leader in sustainable design and operations, aiming to be net carbon neutral from the first day of operation.
Coast Discovery

Desert Escapes

Wellness Resort